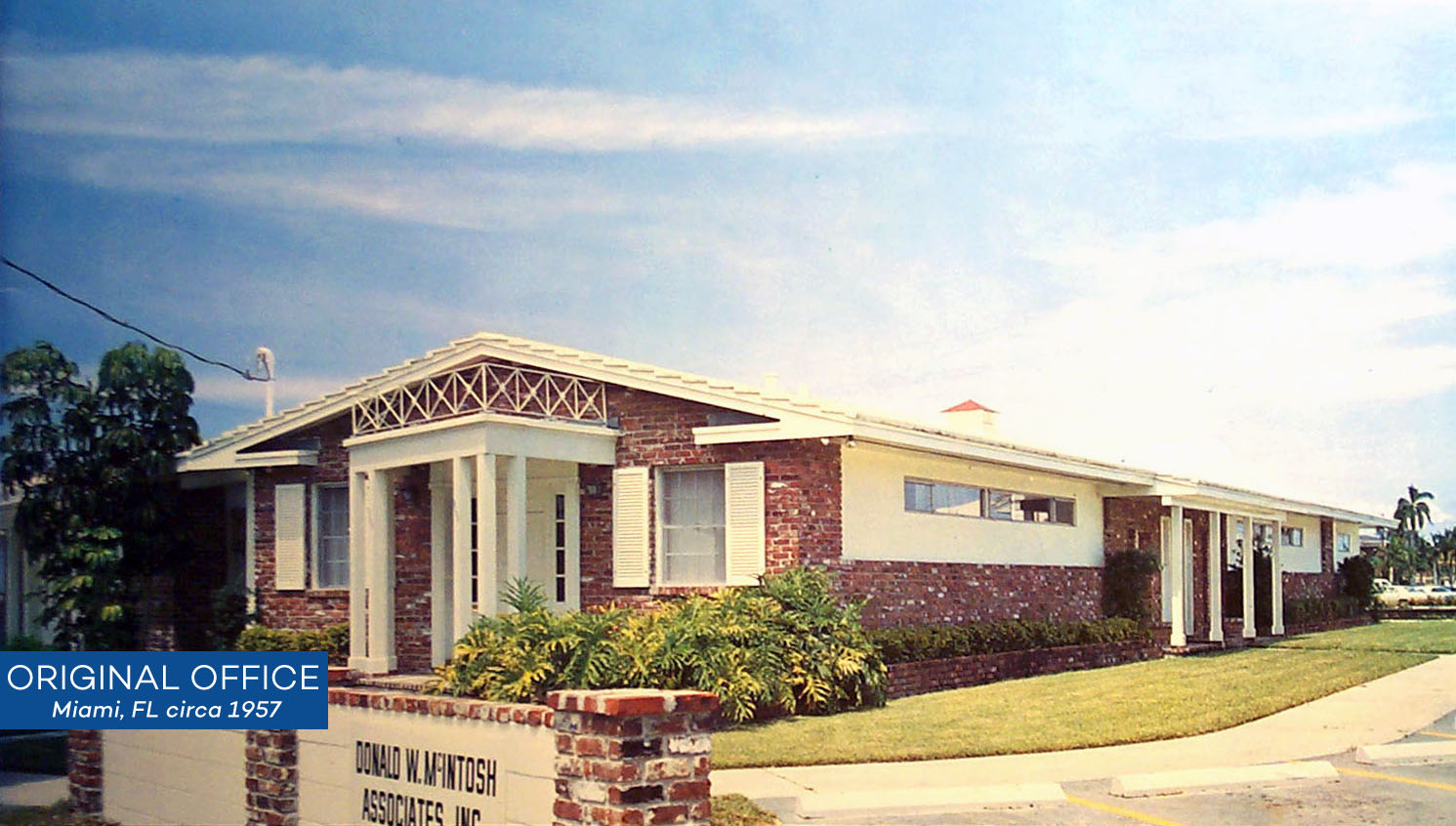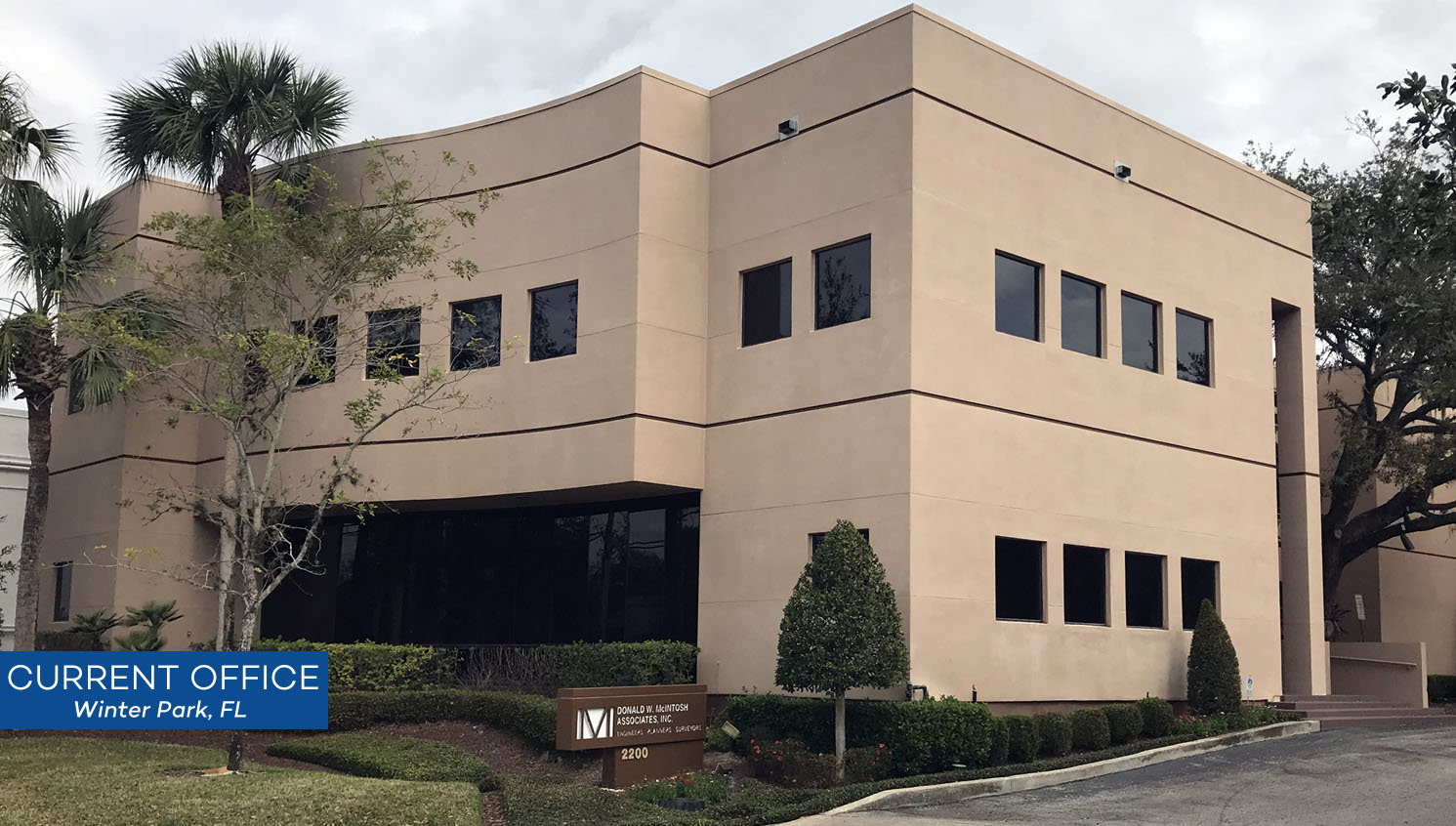 History
It was in Miami, Florida, in 1957 that we at Donald W. McIntosh Associates, Inc. put our stake in the ground, beginning a legacy of excellence that would set us apart in the world of civil engineering, land surveying and planning.
The founding members that invested in our company in those early days in Miami has expanded to an extensive team of engineers, surveyors, technical and administrative staff in Winter Park today, but what hasn't changed is our goal – to serve our clients and help them achieve successful project outcomes.  We continue to provide this service with our expertise in cost-conscious design; our ability to innovate; and our reputation for excellence in engineering and surveying. Those talents have been strengthened over time with exciting new technologies to augment our knowledge and experience.
OUR PHILOSOPHY
Excellence + Integrity + Service = Success
The success of our clients is our mission.  It is through our commitment to excellence and integrity, as well as our provision of unparalleled service, that we achieve this success together. 
Whatever the project, we look forward to bringing your vision to light as we have for so many other clients — with painstaking attention to quality, costs and timelines.